Dextr Release Notes, September 2019
Supported Browsers:
Google Chrome Version 75.0.3770.100 or later. Welcome to the September 2019 release of Dextr.
There are a number of updates in this version that we hope you like, and some of the key highlights include:
Whisper Coach agents on active calls
Simply right click a team member who is on a call and you will see two new options: Silent Monitor and Whisper Coach.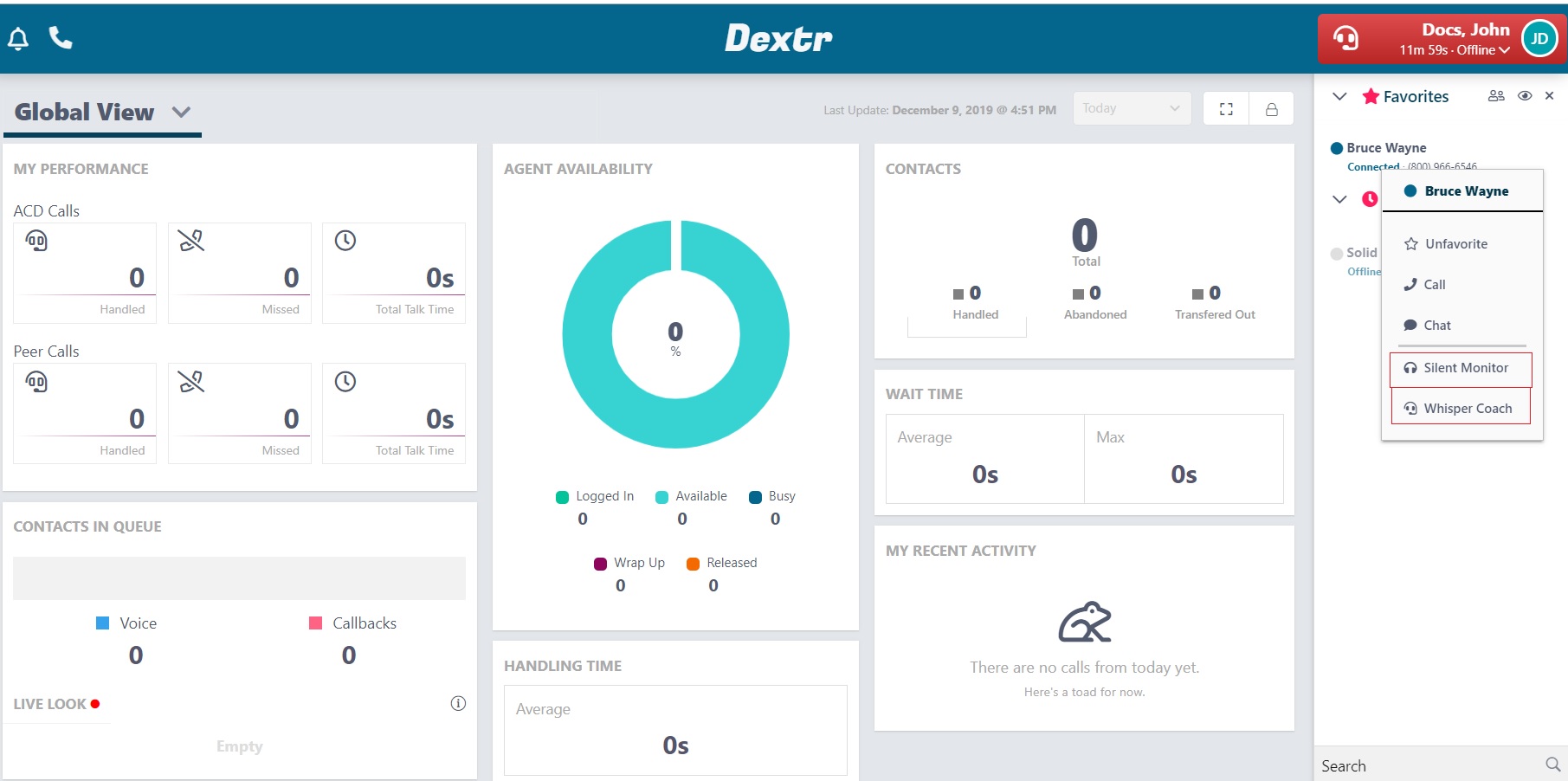 ---
Agent's current status is more prominent
We found sometimes agents did not know they were offline. There is a much clearer colored area in the header showing current status.

---
Show phone type in header
Easily see if configured for soft phone or desk phone.
---
Free form disposition input
If enabled by admin, you're now able to write a disposition after a call.

---
Team status drawer shows all users in a Connect instance
Now that there are favoriting and filtering methods, we can organize this list as necessary. You can do so by clicking the following button shown in the picture: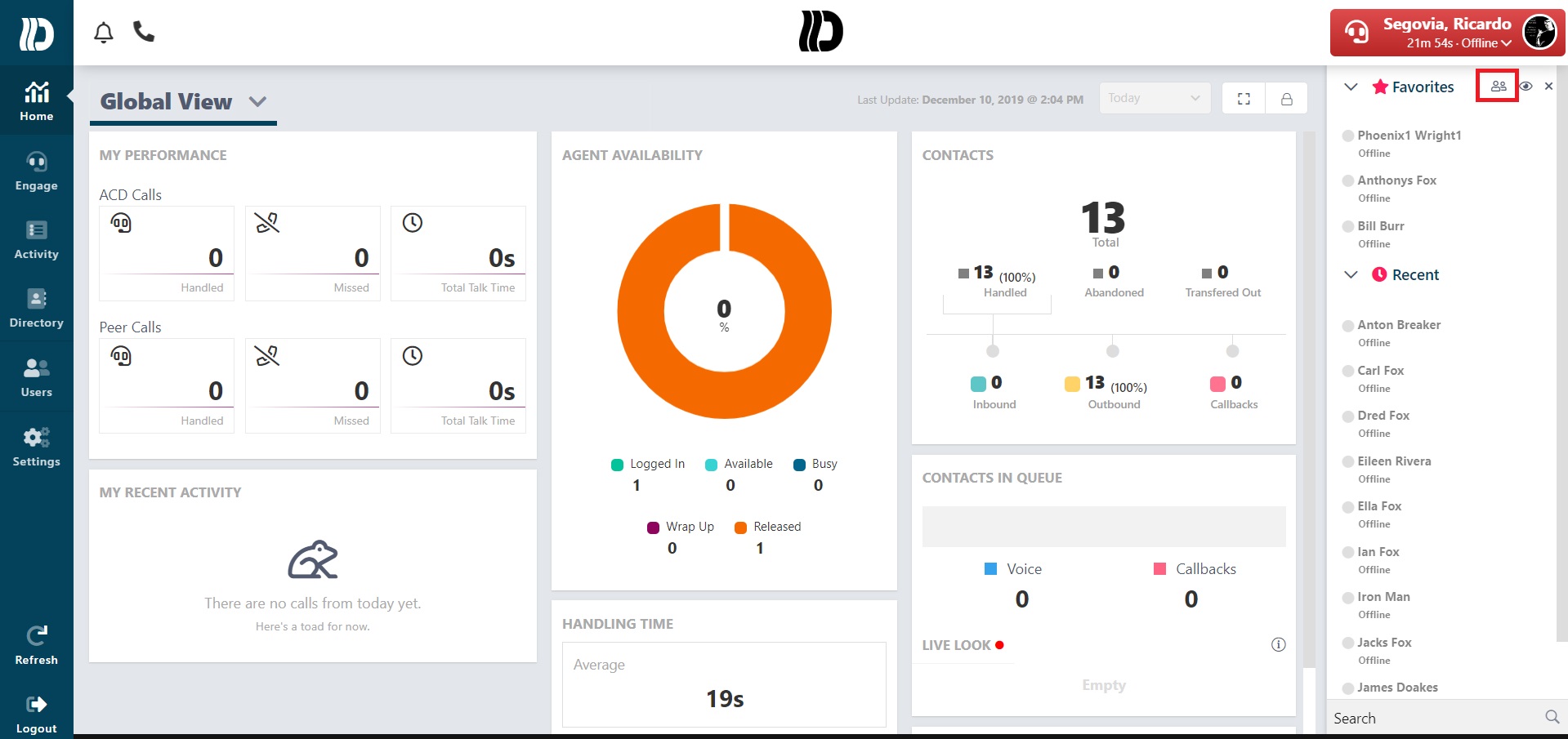 ---
There is also:
Reduced network utilization.
Routing Profile changes reflect much sooner (much improved reactivity between Connect changes and Dextr changes).
Filter Activity by Callbacks (also improved styling).
UI rebuild for SMS and Email contact handling.
Sort LiveLook durations independent of queue name.
LiveLook calls are removed onAnswer instead of onPresented.
Report on all calls.
Insiders:
Want to see new features as soon as possible? You can enroll in the beta program by emailing your Instance Alias to beta@dextr.cloud. Try out the latest updates as soon as they are available.