Dextr Release Notes, May 2020
Supported Browsers:
Google Chrome Version 75.0.3770.100 or later. Welcome to the July 2020 release of Dextr.
There are a number of updates in this version that we hope you like, and some of the key highlights include:
Dextr launches in the AWS Marketplace
The Dextr dashboard is now generally available in all regions via the AWS Marketplace. We offer Subscription (Pay-as-you-go) and Contract (Fixed price) products.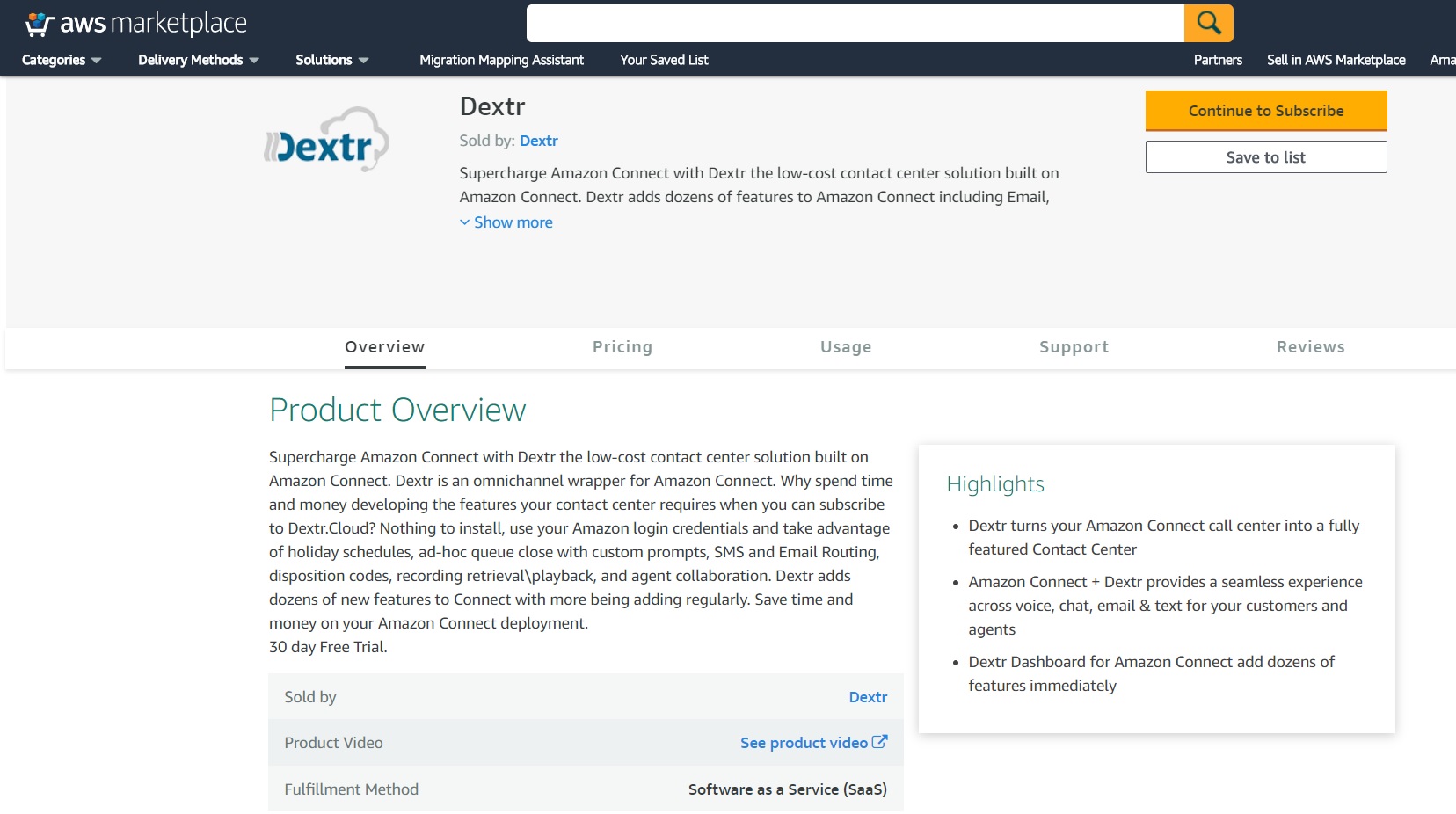 ---
Connect Lens Integration
View transcripts, smart recording playback, and sentiment analysis from within your Dextr Dashboard.

Enhanced Announcements
Announcements can now be delivered by Screen pop, Persistent Marquee, or display during active calls.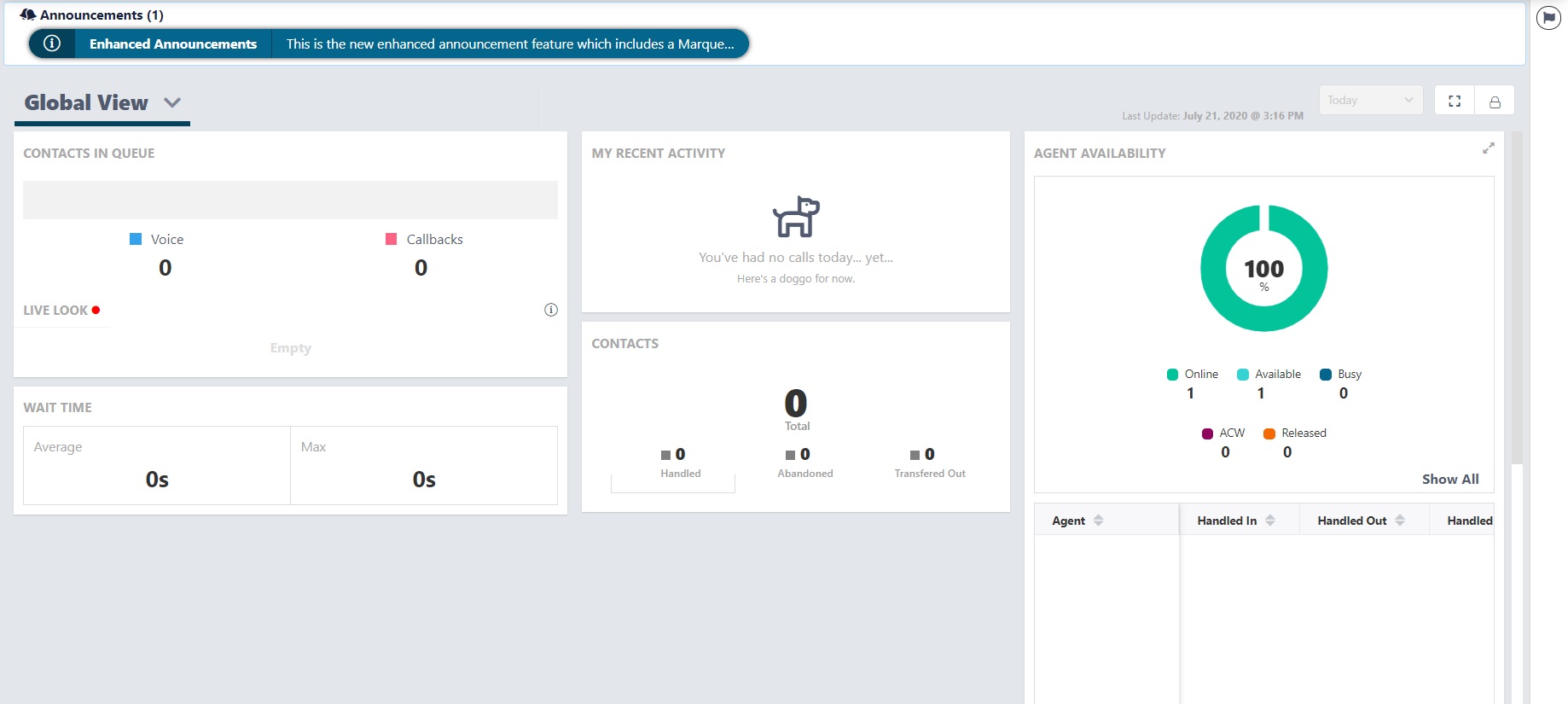 New Admin Portal enters Beta
High level observability for one or more Dextr + Amazon Connect instances from a single interface. Usage, Cost Forecasting, Historical Agent and Queue Performance, Real-Time Agent and Queue Performance and more.
Super Admin
Allow users to see metrics for all queues regardless of their routing profile
Email Channel reaches GA
Email Channel successfully completed beta testing and is now generally available in all regions.
Operation: Data Sovereignty
Dextr now supports the ability for all data (collected and generated) to live within your AWS account. All new customers automatically follow this new design. We have defined a migration path for existing customers who are interested in this feature.
Bug fixes
✓ #481 Unread messages in Agent to Agent chat.
✓ #476 Correctly warn of queue misconfiguration on outbound call.
✓ #461 Email disappearing after logout.
Insiders:
Want to see new features as soon as possible? You can enroll in the beta program by emailing your Instance Alias to beta@dextr.cloud. Try out the latest updates as soon as they are available.